Programm
05.10.2023
16:15
Vortrag
60 Minuten
1.812
Building Stronger Bonds: How Ideas from Polyamory Can Strengthen Your Teams
Have you ever considered the similarities between living in polyamorous relationships and working in scrum teams? Both involve navigating complex relationships and collaborating with multiple individuals towards a shared goal. In this talk, I'll share real-life challenges and concepts that those in non-monogamous relationships face, and how they can be applied to scrum teams. From effective communication to managing expectations, you'll learn how these insights can help your team achieve greater success and foster deeper connections. Let's explore how embracing the principles of polyamory can lead to more enjoyable and productive teamwork.
When I tell people I have more than one partner, I usually get weird looks. It is not normal to people. On my journey in learning how this concept
Living with multiple partners comes with many challenges, which are quite similar to many of the challenges that scrum teams face with their collaboration. In this talk I will share challenges and concepts that humans who live with multiple partners face and convey how their struggles have resulted in multiple concepts and ideas, that can make the lives of scrum teams much easier and more fulfilling.
Develop a deeper understanding of the challenges that come with strongly interconnected groups of people, and how those challenges are relevant to scrum teams.

Discover concepts and ideas from the world of polyamory that can help improve communication, build trust, and foster greater collaboration within your scrum teams.

Gain practical strategies for managing expectations, resolving conflicts, setting boundaries, agreeing on rules, and navigating complex relationships in a professional setting, based on insights from non-monogamous relationships.
05.10.2023
16:15
Vortrag
60 Minuten
1.812
---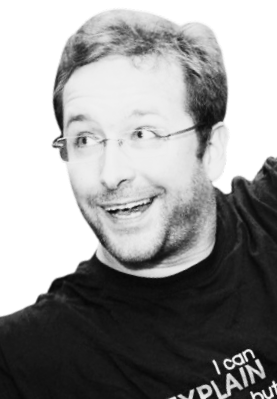 Falk Kühnel
theweirdagilist
Falk is an agile Enthusiast in search of happiness. Since 1998 interested in XP, Scrum and Co.He is a computer scientist, Certified Scrum Trainer, Developer Trainer, CS(T|D|M|PO), TKP und practicing Cynic.